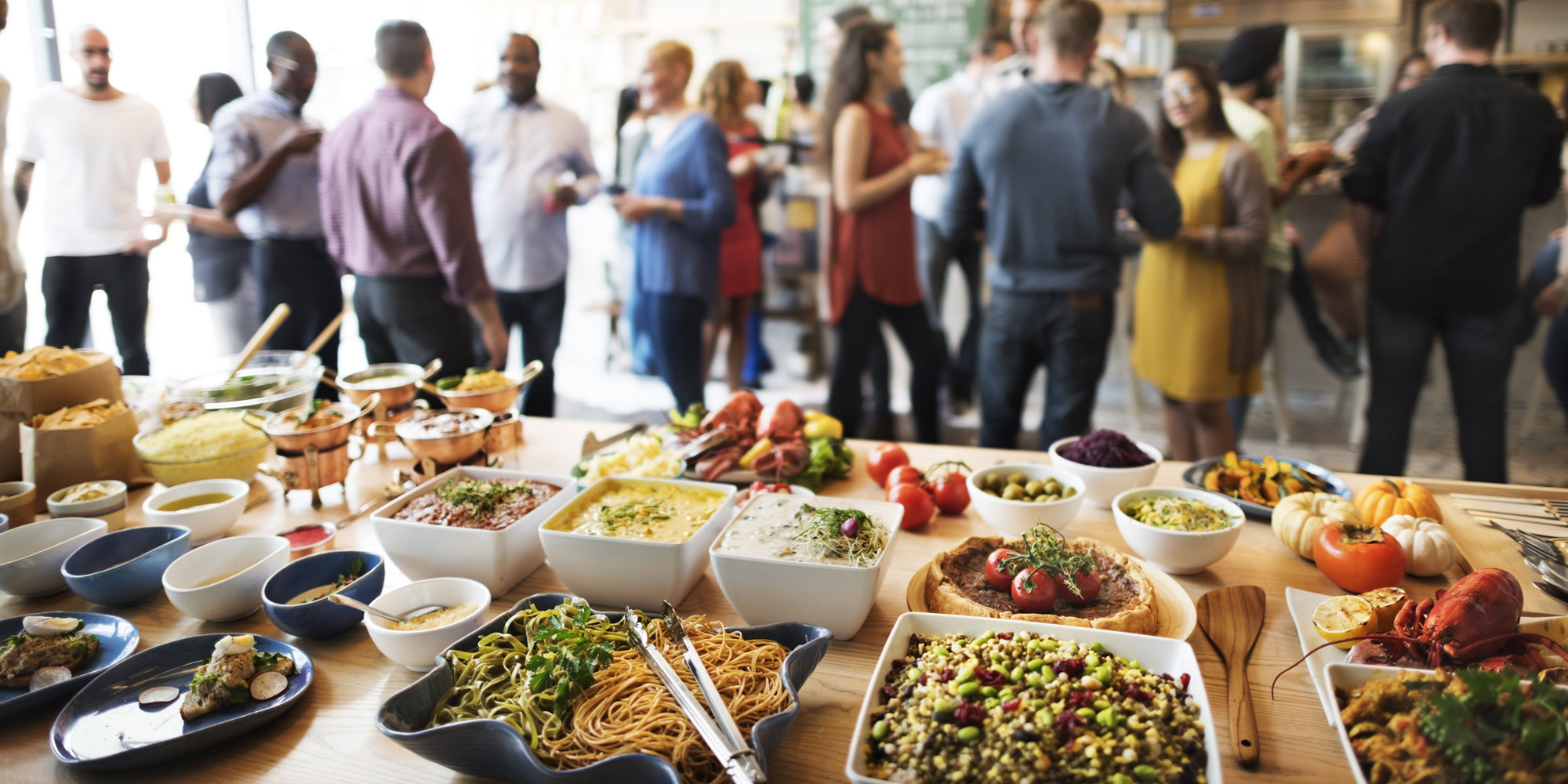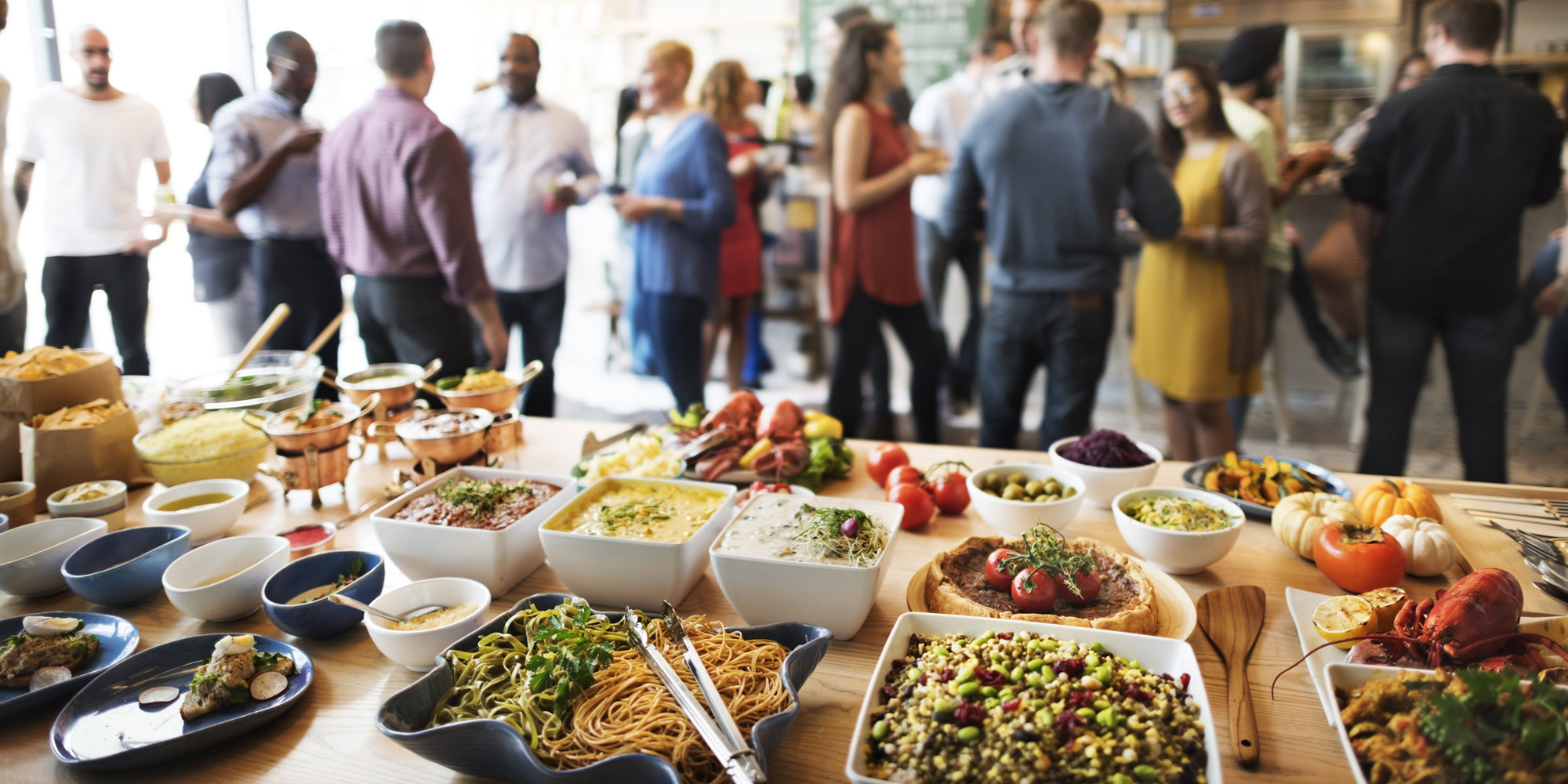 In the best hands
Service for meeting guests
For top performance, your nerves need the right nourishment. Our team will take charge and serve your meeting guests. With snacks and refreshments, we make sure that all participants are completely comfortable. All breaks include coffee and a choice of teas.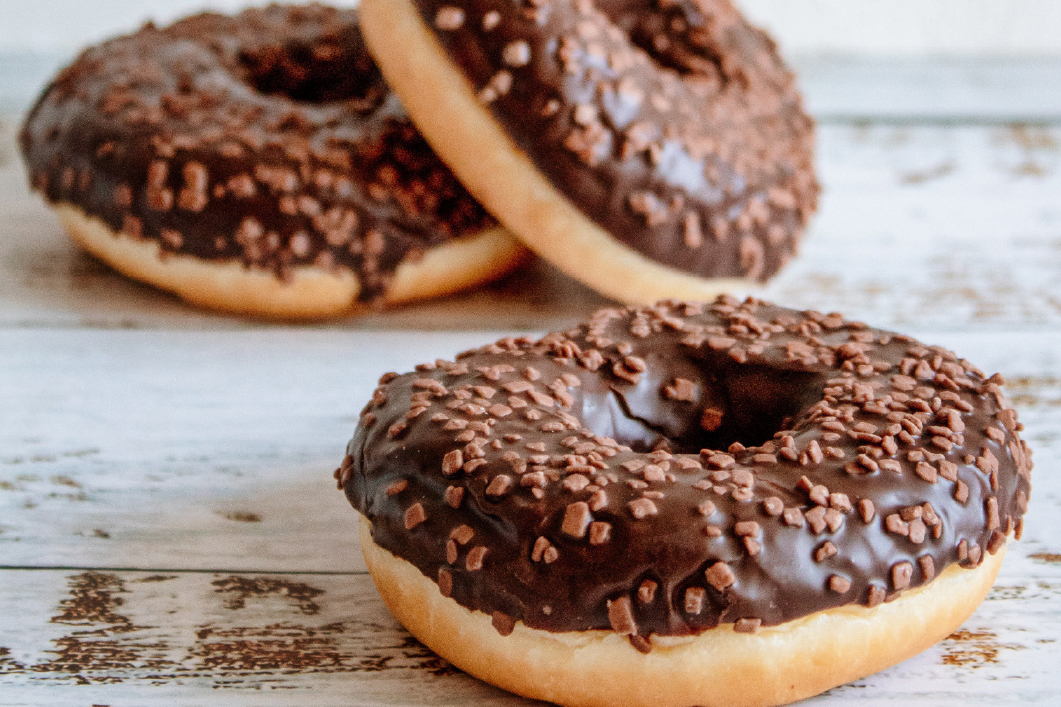 Conference starter
Start your conference strengthened and look forward to it a selection of croissants and donuts, sweet spreads and fruit salad!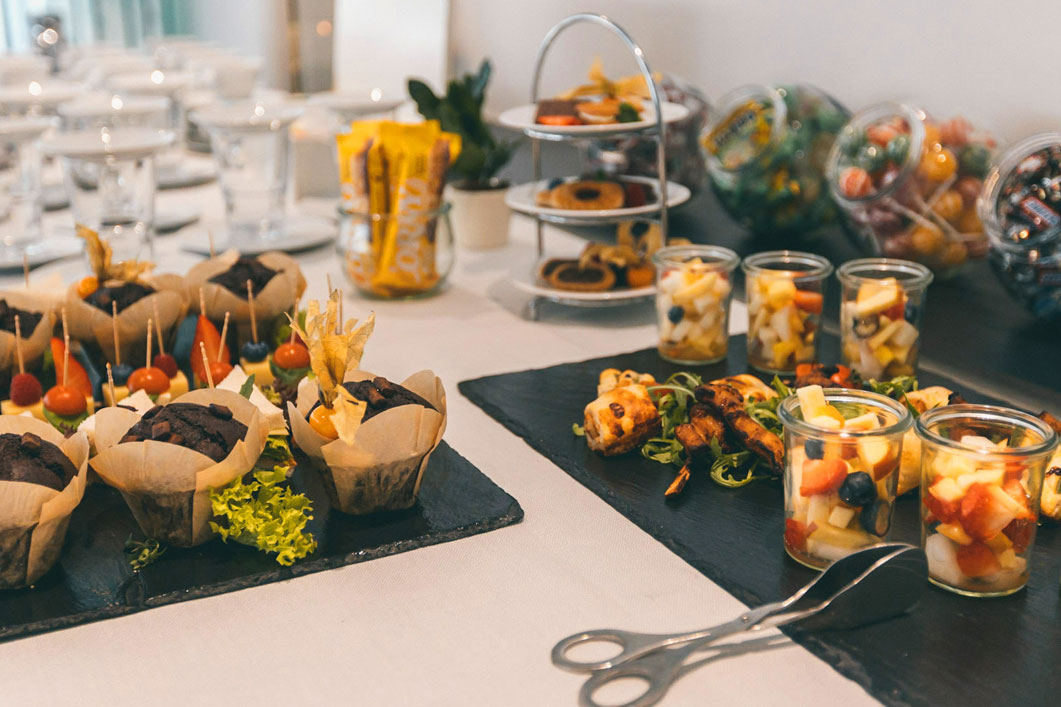 "Sweet & healthy" snack break
Look forward to a combination of healthy and sweet break snacks as well as delicacies from the candy bar. The perfect mix and there is something for everyone!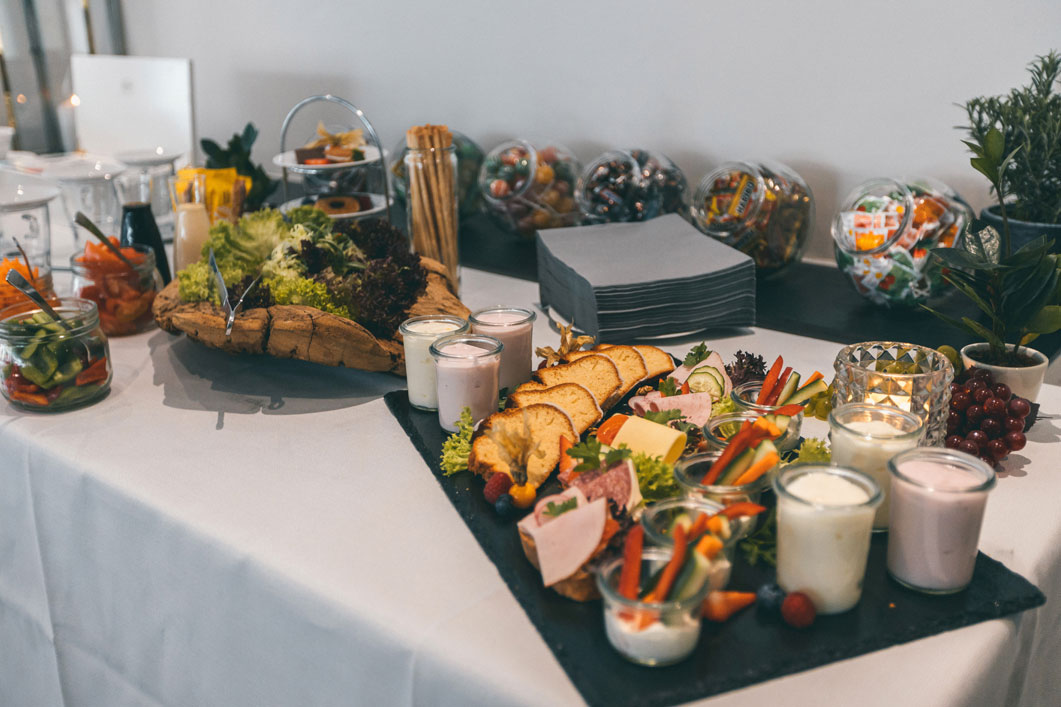 "Sweet & salty" snack break
Look forward to various savoury and sweet snacks and delicacies from the candy bar. You are spoilt for choice of sweet (or salty)!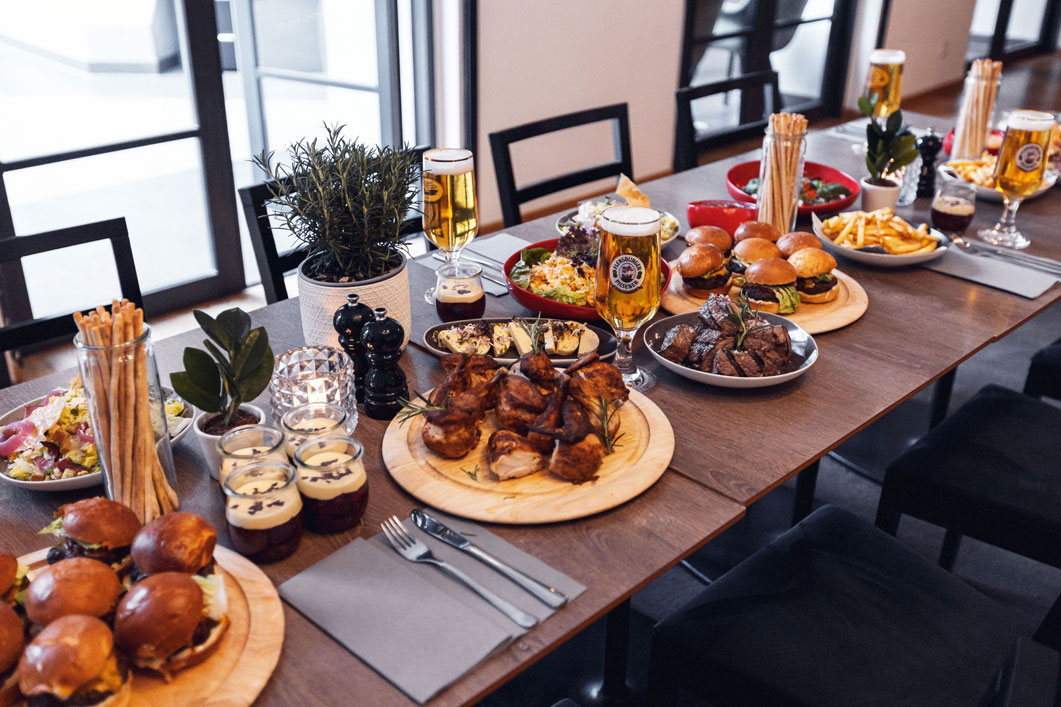 Family-style buffet*
Give your conference the perfect ending! Enjoy together with all delegates our family-style-buffet. Everyone eats together from the table buffet creating a relaxed atmosphere. The dishes are served in bowls on the table and are replenished as often as you want. You can choose from various menu suggestions.
*Bookable from 10-20 persons