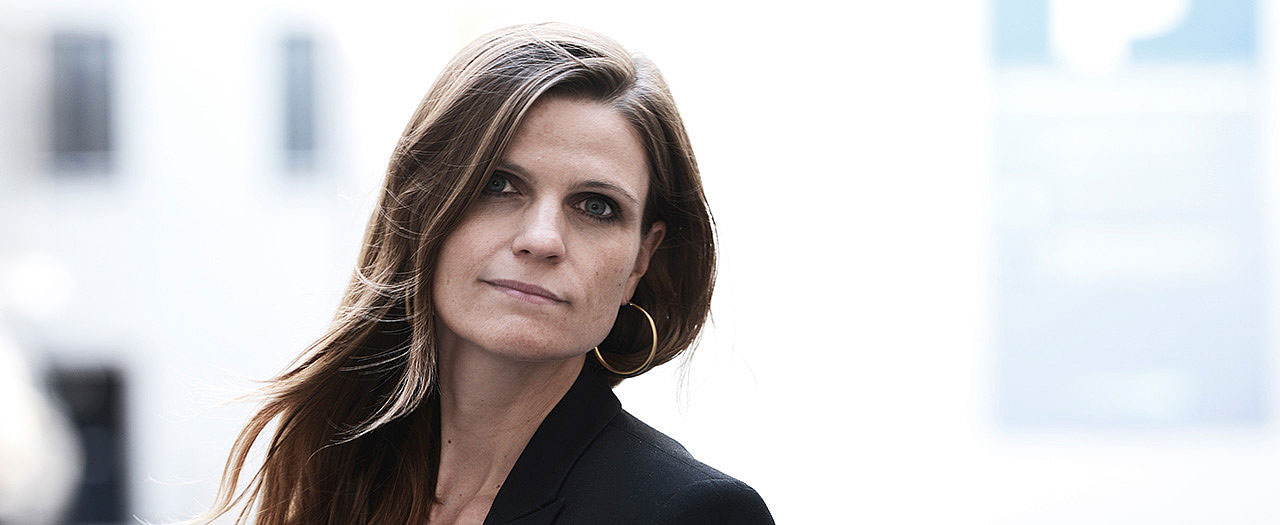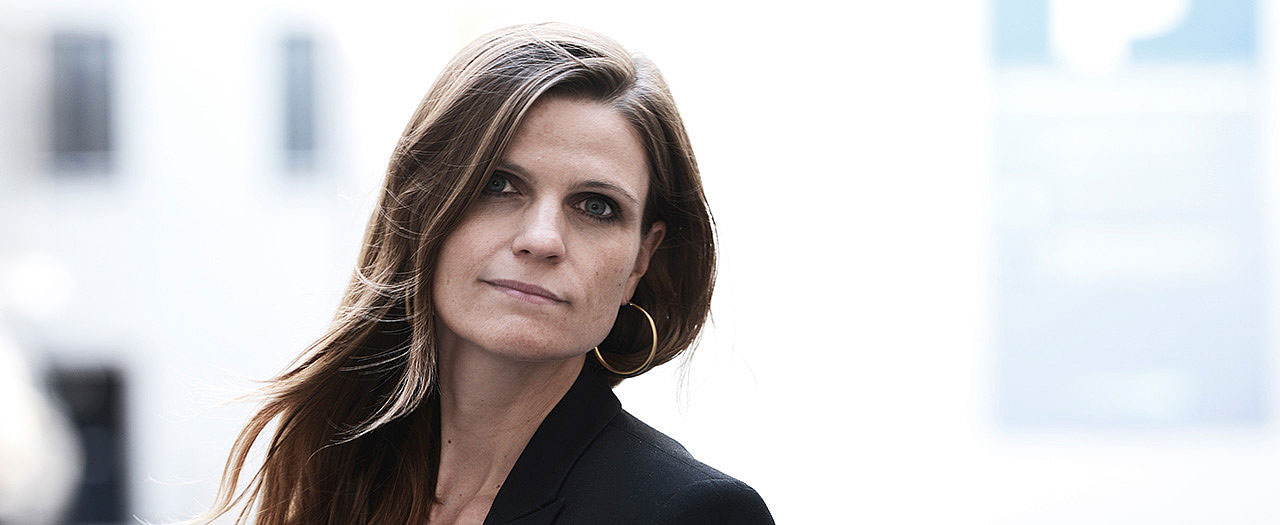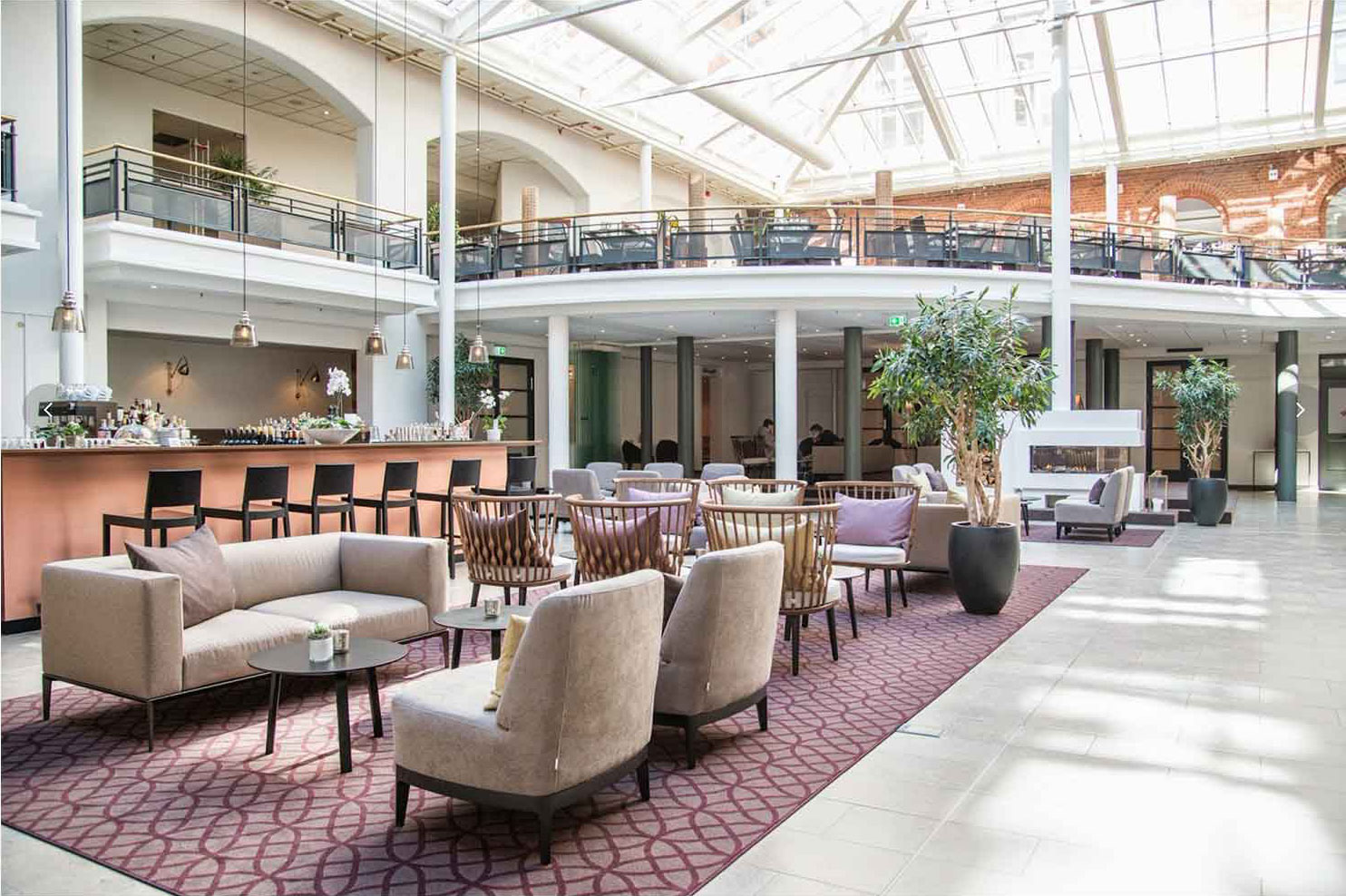 Unser Haus trägt die Handschrift der Kopenhagenerin Helle Flou. Die renommierte Architektin und Designerin hat die  komplette Innengestaltung des Hotels "Alte Post" entworfen. Dominiert von einer klaren Formsprache, greift das Interior Design immer wieder auch Elemente des altehrwürdigen Gebäudes auf und bindet sie geschickt ins Gesamtkonzept ein. So entsteht eine skandinavische Eleganz, die Moderne und Tradition perfekt vereint.
We'd like you to meet ...
The woman behind the hotel's design: Architect Helle Flou of Copenhagen
Helle, you won the contract for our hotel's interior design. What is the inspiration for your design approach?

The project team of Hotel Alte Post contacted me and asked me if I might be interested in putting my ideas for a contemporary new hotel in Flensburg down on paper. I thought it sounded like an exciting project, so of course I was thrilled to submit a proposal. As a child, I lived in southern Denmark and visited Flensburg often – but as an adult, unfortunately, I was here less often. That is why I really liked the idea of returning to this place to work. I think back often on the city's warm, welcoming atmosphere.
The Scandinavian style, with its clear lines and harmonious color combinations served as inspiration for my design. The keywords for the appointments were: new Nordic, harmony, comfort, wood, simplicity, texture and Scandinavian. Because the hotel is located at the city's center, I thought it was important to capture the urban mood in designing the interior. Ultimately, what emerged was a modern, Scandinavian lifestyle hotel with a fresh new profile.
The rooms focus on more than simply design and good looks. They center on comfort and quality too, because your hotel room should be a place where you can recharge after a long day and switch off in a harmonious atmosphere.
What is your mode of operation, from the first idea to the finished design?
I always start by taking a close look at the environment in which the project will develop and investigating it – and in this case it was the city of Flensburg. I also visualized the Glücksburg beach hotel – the partner hotel of Alte Post – to get a feel for the service and the quality that guests at the new hotel would expect. After that, I devote all of my energy to brainstorming and begin to develop an approach that is geared precisely to the hotel. I gather inspiration from new trends, products, works of art and architecture from around the world. When I start to generate ideas, I am very open and receptive to all impressions. In other words, at that point, the project could develop in any direction. But over time, I narrow down the scope of the design until it takes on very concrete forms. By the end, I have found my images for inspiration, my color scheme and my keywords. Together they form something like a set of rules for the rest of the design process. From that point on, one step follows another. In between, I return to the design to check whether it is consistent down the line.
What is especially important to you when you design interiors?
It's hard to say what the most important element of designing interiors is. It is a combination of different factors that together make for a good setup – for example, it includes a good apportionment and utilization of space in the room, the size of the individual rooms, the materials and colors used, the comfort of the furniture and naturally the lighting. Ultimately, however, it is extremely important for a project like this that the guests feel welcome and well cared for. That should always be the top priority.
How would you describe the look that developed in one sentence for our guests?
Scandinavian interior in simple harmony.
Where can our guests find out more about you and your work?
They can go to helleflou.dk to get more information about my work, and they will find my contact information there too. My studio is in Copenhagen, where I also live with my family. But now that the hotel is finished, I think I'll be spending a good deal of time in Flensburg as well. Even now I'm looking forward to it greatly.