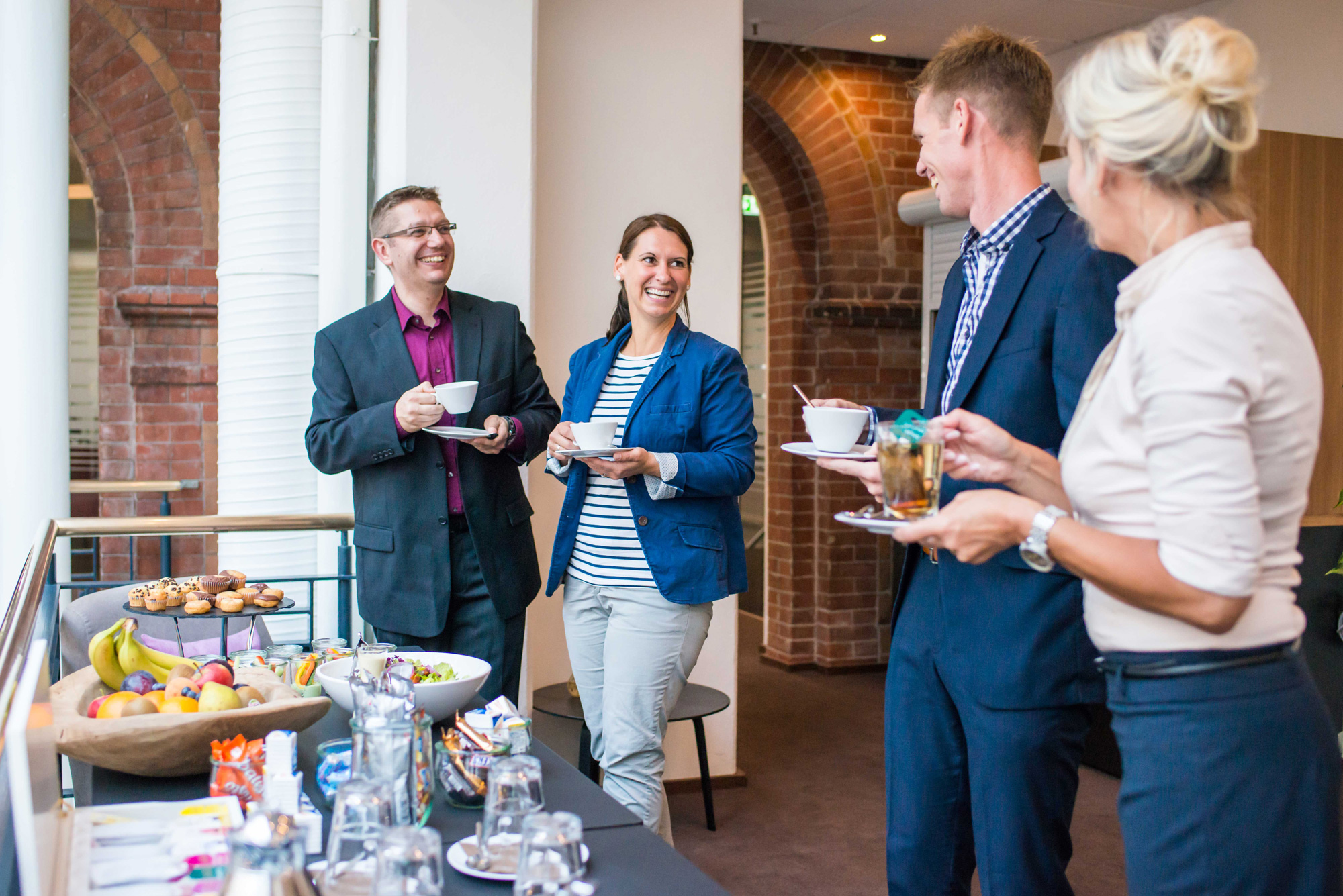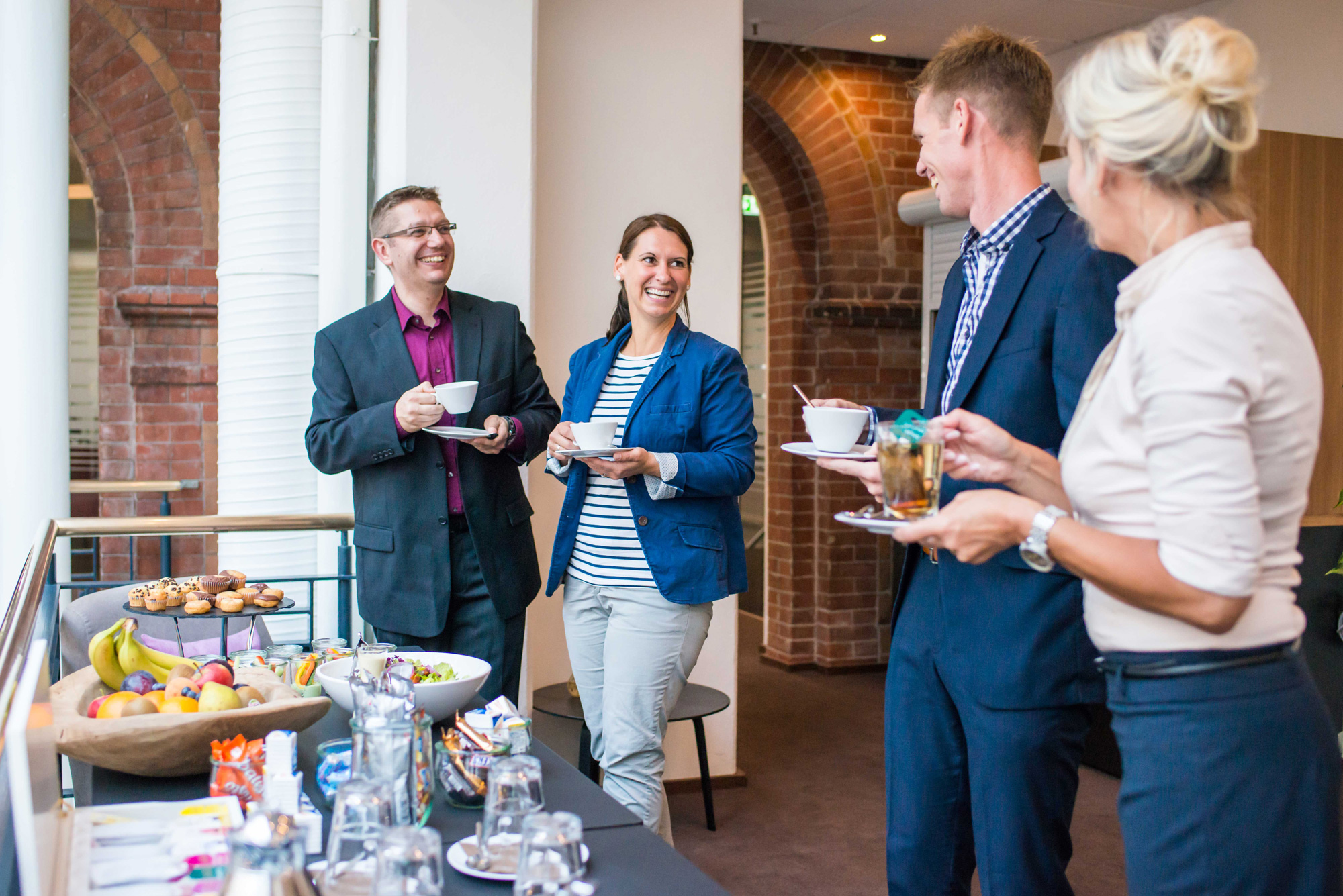 Perfectly arranged
Our business package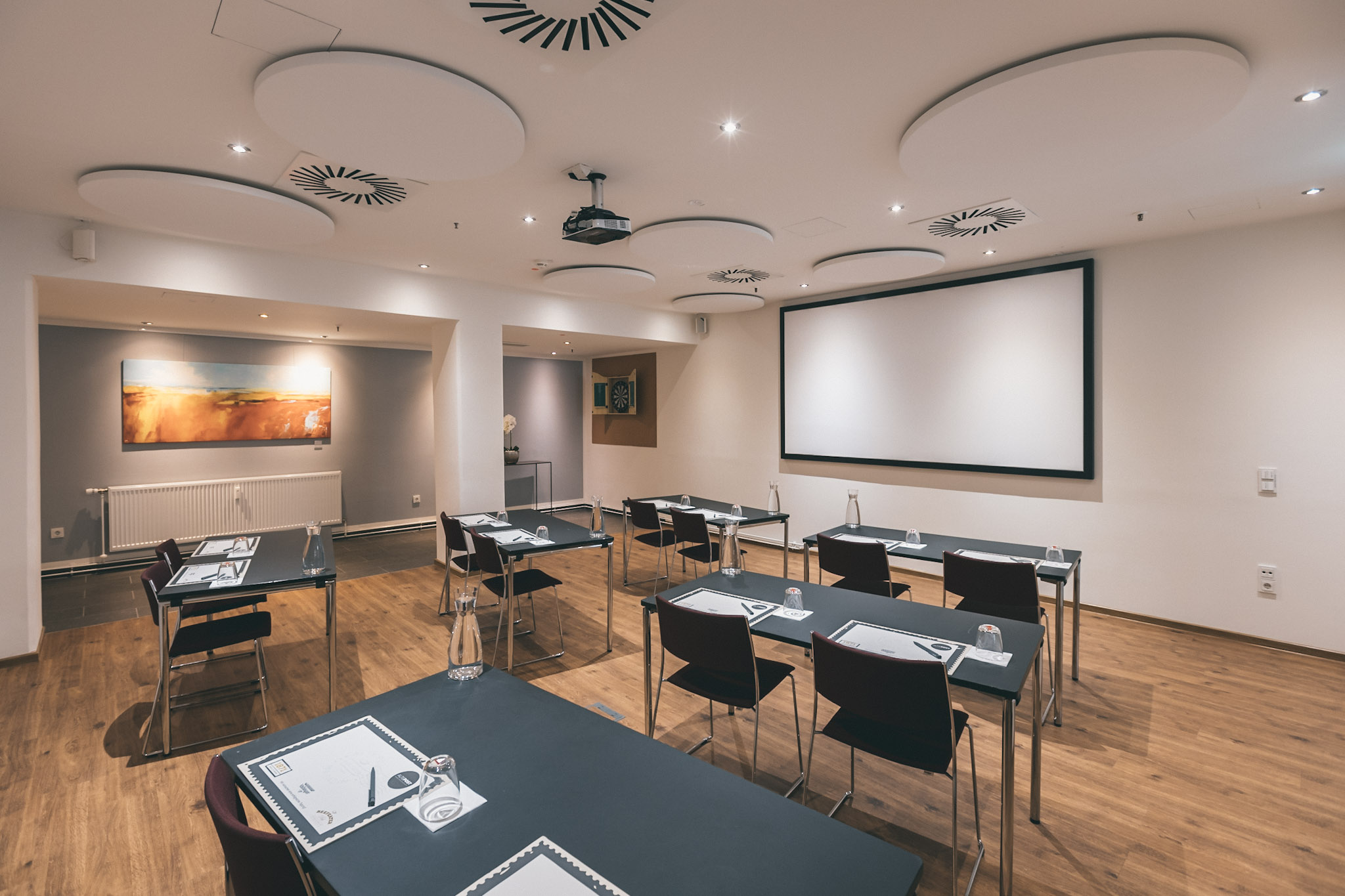 We are also more than happy to create individual packages according to your requirements.
- Meeting room
- Conferencing equipment (1x flipchart incl. 1x pad, 1x meta plan board (covered), moderation case with office supplies, projector and screen)
- High-speed WiFi access
- Desk set with pen
- Mineral water, softdrinks, coffee specialities and tea selection
- 2 course menu, buffet or snack buffet at the chef´s selection
- Attentive service for flexible and competent support of your needs
Half day: 43 Euro p. p. up to 4 hours
Full day: 53 Euro p. p. up to 4 hours
With us as your hosts, your conference or seminar will be a success! The special ambience in our rooms, our attentive service throughout your event and, topping it all off, our excellent cuisine, ensure your guests feel well looked after at our hotel in Flensburg. Our professional team take care of all the details so that you can concentrate on the essentials. In other words, we prepare the seminar room or conference room, provide functioning conference technology and presentation equipment, offer drinks and snacks on request and serve your chosen meals on time.
With many years of experience in the conference and event management sector, Hotel Alte Post in Flensburg is the perfect partner for your events. Whether you are planning a small presentation for a group of employees or a larger conference for all your customers and business partners - we have the right solution for you. Take advantage of our wealth of experience for your events at Hotel Alte Post in Flensburg!