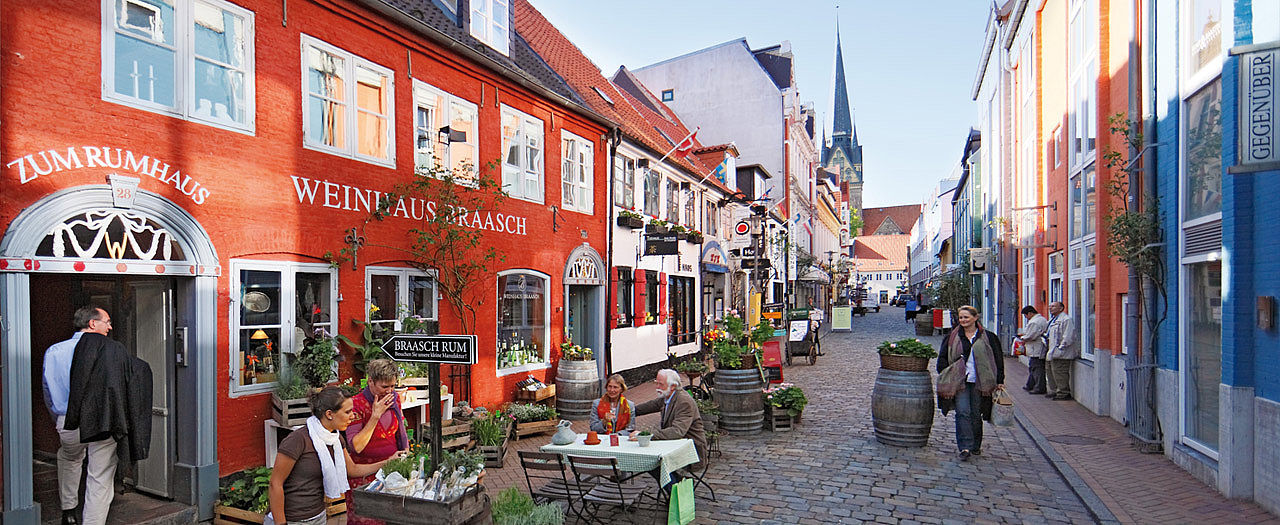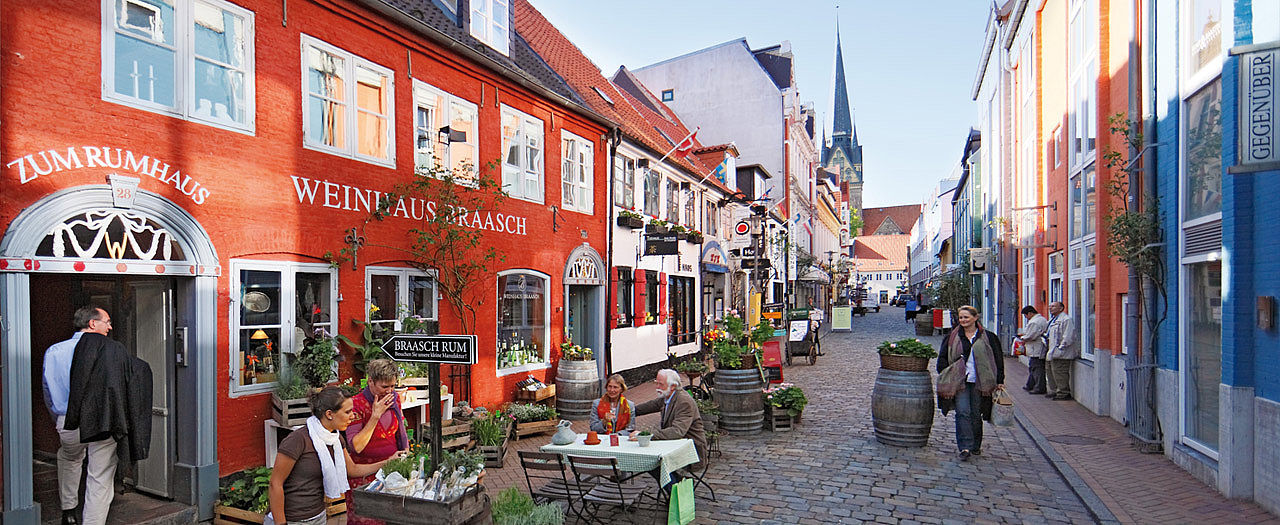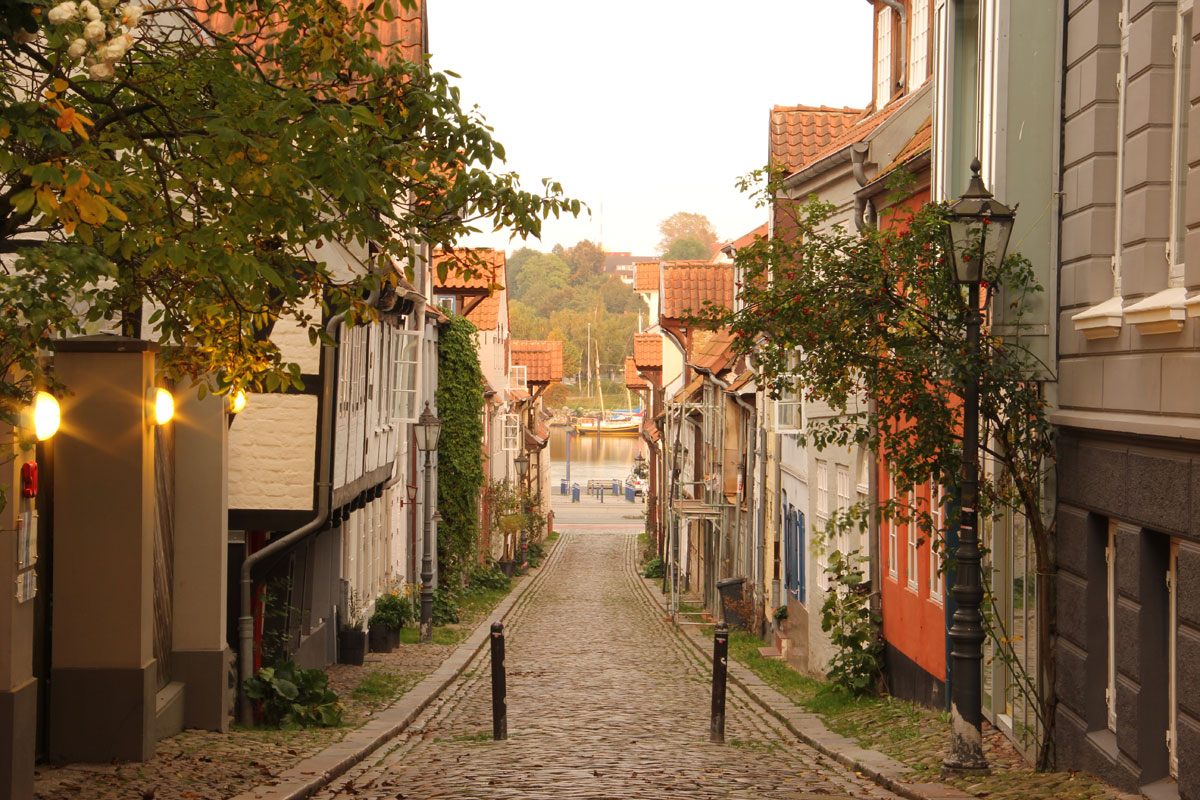 Hotel Alte Post is surrounded by numerous shopping streets to stroll along. While away the hours exploring the many alleys and courtyards lined with coffee shops, bars and restaurants. Have a look inside the numerous small independent shops in Rote Straße or enjoy a delicious lunch or a romantic dinner in Große Straße. Then relax in lush green parks, wander around Flensburg's historic harbour or visit museums and see exhibitions. Are you a fan of extensive shopping trips? Then visit the large shopping centres of Citti Park, Förde Park and Scandinavian Park just a few minutes' drive from Hotel Alte Post. Here you can shop to your heart's content, discovering the latest styles of the season.
Flensburg and the Flensburg / Glücksburg region also have a lot to offer sun worshippers and adventure seekers. Ranging from Flensburg Fjord with its many harbours, beaches, boats and ships via a multitude of sports activities to the unique landscape, you will find everything your heart desires in and around Flensburg. There are well-kept spa beaches with colourful wicker beach chairs, natural beaches and dog-friendly beaches both within and just outside the city.
Many beaches are also used for organised water sports like surfing or water skiing. From Flensburg's harbours, you can set off on a grand cruise on a steamer, sailing boat or excursion ship and discover the Flensburg / Glücksburg region from the water. You can also relax with a round of golf, attend an SG Flensburg-Handewitt handball game or explore the Baltic Sea region on foot or by bicycle. Just around the corner from Flensburg and also worth a visit are the town of Glücksburg with its impressive moated castle, the Ox Islands, the North Sea and the North Frisian Islands as well as the towns of Holnis and Schleswig.