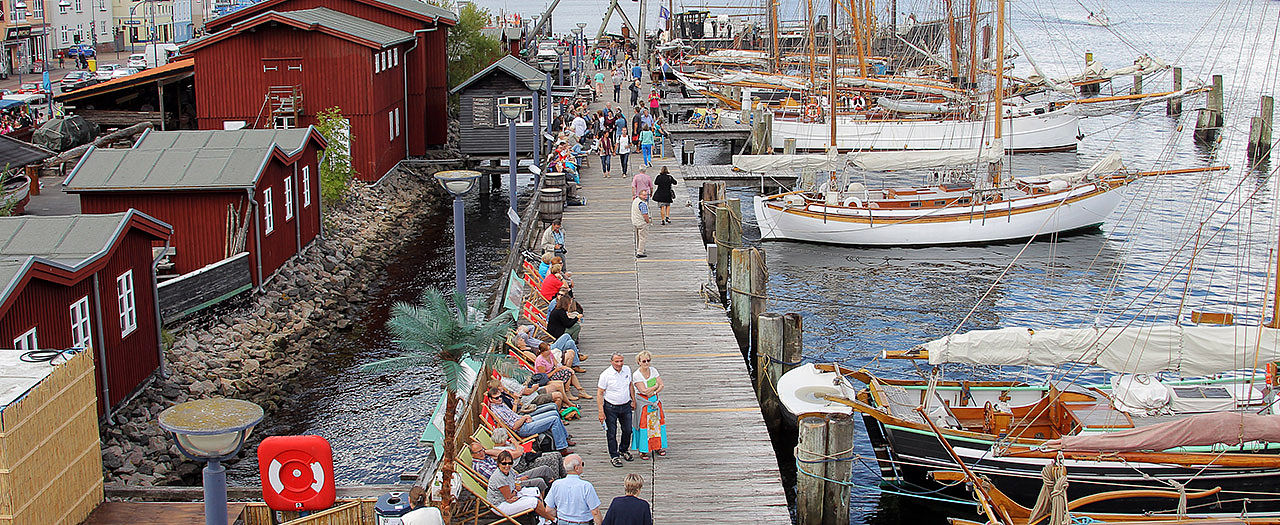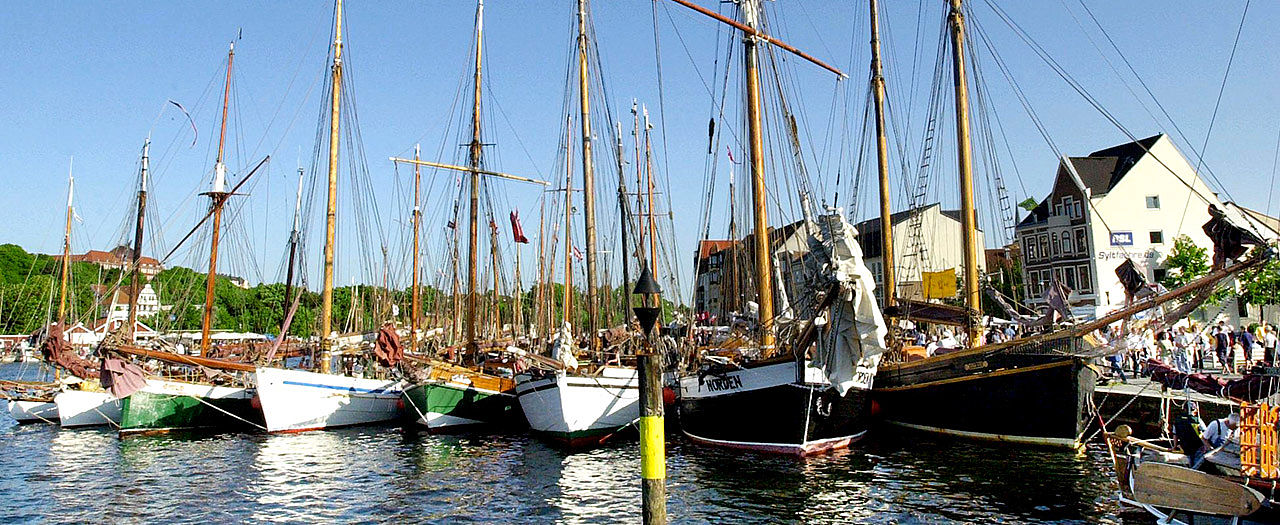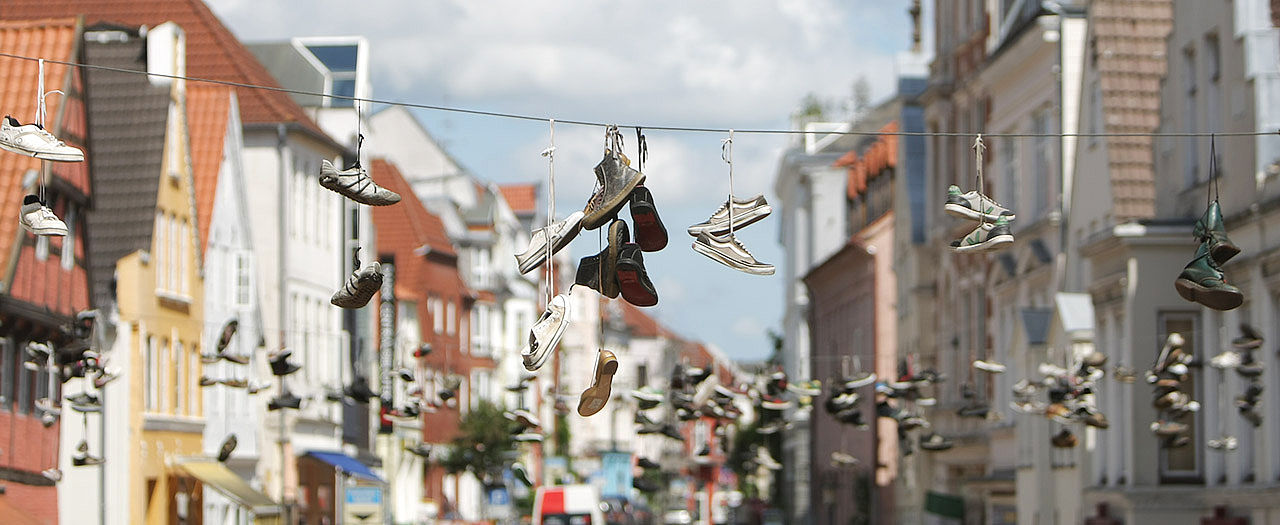 Flensburg Kultur - slide 1
Flensburg Kultur - slide 2
Flensburg Kultur - slide 3
A visit for the demanding
Experience culture
For 400 years, Flensburg belonged to the Danish crown. Even today, German and Danish culture are inextricably bound up with each other. This shapes the city just as significantly as its centuries-old seafaring tradition. For guests, this unusual history affords incomparable variety and a rich array of culture. Its highlights include:
- Flensburg Maritime Museum – This is where visitors can learn everything there is to know about the city's maritime history.
- Flensburg Museum Wharf – Visitors can admire shipbuilding as it was done hundreds of years ago. The Wharf Café offers coffee, cake and other refreshments.
- Flensburg Museum Harbor – Right next to the Museum Wharf, visitors can marvel at historic sailing vessels and restored ships.
- Phänomenta – Natural science and technology are the main themes of Flensburg's Science Center. Hands-on exhibits and exploration ensure a worthwhile experience for the whole family.
- Landschaftsmuseum Angeln Unewatt – Unique museum at the heart of a tiny village not far from Flensburg. The museum's five islands encourage learning and exploration.
- Glücksburg Castle – The famous water castle in the neighboring city of Glücksburg is always worth a visit, whether for the exhibit inside or a pretty souvenir photo outdoors.
- Sonderburg Castle – Impressive Sonderburg Castle stands on the other side of the fjord. Simply combine a visit to the wonderful exhibit with a quick stroll through the tranquil little harbor town.
Gottorf Castle – The castle, more than 800 years old, is among the most important structures in the entire state. Changing exhibits and the impressive backdrop make an excursion to Schleswig worth your while.
For more tips on the wealth of cultural offerings, go to: flensburg-tourismus.de